Wills, Trusts & Estate Planning Tools
Cuyahoga County Wills and Trusts Lawyer
On this page, you will find valuable information about estate planning tools including wills, trusts, power of attorney (POA) documents, and life insurance. These tools are invaluable for so many but setting them up and seeing that they are upheld can be complex. Fortunately, our attorney at Van Ness Law has a wealth of experience handling these matters and more. Whether you are starting to plan your estate or have a dispute you need help resolving, turn to us. Our Cuyahoga County wills and trusts lawyer and office staff work directly with clients to deliver the kinds of personalized service that they and their loved ones deserve.
The Different Kinds of Trusts
There are several different types of trusts that a person can establish for their estate.
Below are some of the most common types of trusts and their purposes:
Revocable Living Trust
This is a trust that can be changed or revoked by the grantor (the person who established the trust) during their lifetime. It is often used as a tool for estate planning, as it allows the grantor to transfer assets into the trust while they are still alive, with instructions on how those assets should be distributed after their death.
Irrevocable Trust
This type of trust cannot be changed or revoked once it has been established. Irrevocable trusts are often used for tax planning, asset protection, and Medicaid planning.
Testamentary Trust
These are established through a person's will and go into effect after their death. It is common for parents to establish testamentary trusts to provide for minor children or other beneficiaries who may not be able to manage an inheritance on their own.
Special Needs Trust
Parents, guardians, or relatives of individuals who are minor children or have a disability can place assets in this type of trust. By doing so, they will be able to provide for their beneficiaries without disqualifying them from government assistance programs like Medicaid.
Charitable Trust
This is a trust that is established for charitable purposes. The assets in the trust are used to support a specific charity or cause.
Power of Attorney (POA)
A POA document allows an individual, known as the "principal," to grant another person, known as the "agent" or "attorney-in-fact," the authority to act on their behalf. The powers granted to the agent can vary depending on the specific terms outlined in the document, but they typically include things like making financial decisions, signing legal documents, and making healthcare decisions.
There are two types of POA documents:
General POA: This gives the agent broad powers to act on the principal's behalf concerning financial and legal matters. It is often used when the principal is unable to handle affairs due to illness, disability, or absence.
Limited POA: This provides the agent with specific and limited powers to act on the principal's behalf. For example, a limited POA may grant someone the authority to sign a particular legal document for the principal.
POA documents are either durable or non-durable. A durable POA remains in effect even if the principal becomes incapacitated, while a non-durable POA expires if the principal becomes incapacitated.
To set up a free consultation, call (440) 650-1787 or reach out to us online. We proudly serve all of Northeast Ohio including Cuyahoga, Lake, Lorain, Geauga, Portage, and Summit Counties.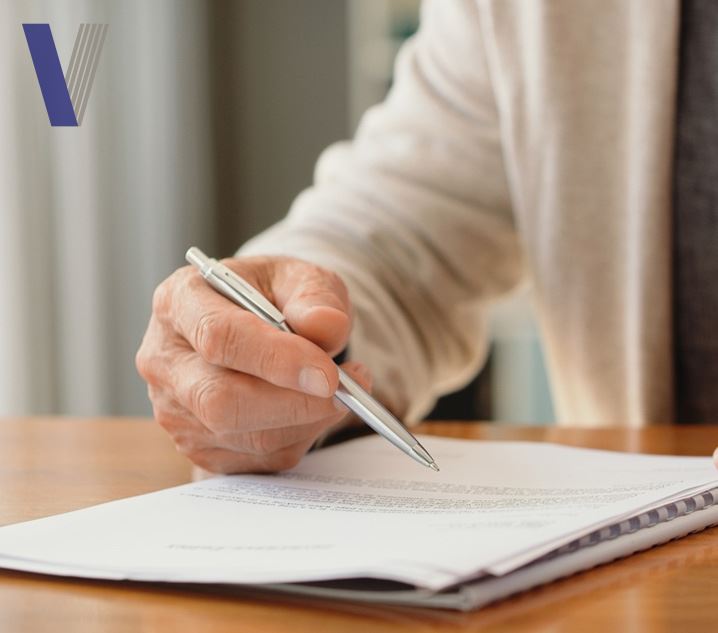 Client Reviews
Read What They Say About Us
"It was a fast and easy process."

My attorney Mr. Van Ness provided great assistance with my Bankruptcy

- Bianca M.

"One of the BEST LAWYERS!!!"

He plays no Games get right down to business & if he says he's on it.

- Airrion D,

"Mr. Van Ness is an excellent lawyer and very responsive and respectful."

He immediately puts you at ease and answer any questions you have. I was very nervous thru the whole process but as he said no question is silly.

- Pat G.

"Mr. Van Ness and his staff were thorough, patient and helpful."

They made certain we were comfortable with each step before proceeding.

- Leonard R.

"I was nervous about filing bankruptcy until I sat down with Charles."

To say that I left his office with excitement and confidence about my future would be an understatement. My experience was excellent. Charles is a true professional.

- Antonio J.

"Mr. Ness work very hard for me and he helped me out and I really appreciate it."

One of my friends gave me Mr. Ness phone number and when I called him he was so friendly and he was so understanding he calmed me down.

"I would definitely recommend Van Ness Law for your bankruptcy needs."

I was also treated with respect and never felt ashamed or embarrassed because of the bankruptcy.

- Degra S.

"Mr. Van Ness explained everything in full detail and helped me understand the process."

I can't thank Mr. Van Ness and the front desk ladies enough. You've taken a massive burden off of my chest that I've been dealing with for years.

- Sarah R.
What Is a Will?
A will is a legal document that outlines how a person's assets and property will be distributed after their death. It allows the person, also known as the testator, to name beneficiaries who will inherit specific assets or portions of their estate. Additionally, a will may specify who will serve as the executor of the estate, which is the person responsible for managing the distribution of assets.
There are several reasons someone might want to create a will for their estate. One common reason is to ensure that their assets are distributed according to their wishes after they pass away. Without a will, state law will determine the distribution of assets, which may not align with the person's preferences.
Another reason someone might want a will is to name a guardian for their minor children. This ensures that their children will be cared for by someone they trust in the event of their untimely death.
A will can also help to minimize family conflicts and potential disputes over the distribution of assets. When a person creates a will, it provides clarity and transparency regarding their intentions for their estate.
Life Insurance
Life insurance is yet another important tool for estate planning. Securing life insurance or obtaining a claim can be difficult at times, however. This is why an attorney can be beneficial when handling matters that deal with life insurance.
Our lawyer at Van Ness Law can:
Provide advice on the type of life insurance policy to purchase. There are various types of life insurance policies, including term life insurance, whole life insurance, and universal life insurance.

Review the life insurance policy contract. Before signing a life insurance policy contract, it is important to review it carefully to ensure that all terms and conditions are understood. Our attorney can review the contract and explain any legal terms or provisions that may be confusing.

Ensure the policy is properly titled and beneficiaries are designated. This can help avoid any issues with the distribution of benefits after the policyholder passes away.

Handle any legal disputes related to the life insurance policy. Whether it is an issue with the insurance provider, the distribution of benefits, or any other matter, our attorney has the know-how to navigate these things and more.
Contact our office today to set up a consultation to discuss a life insurance policy or any of the other estate planning tools we have mentioned on this page. These initial meetings are free, so there is no reason for you to wait to speak with our highly experienced Cuyahoga County wills and trusts lawyer.